Celebrating local women who are making a difference today | Women's History Month
Tahoe Chamber | March 15, 2023 | Community News • Uncategorized
Share This
Women's History Month honors important female leaders from various fields – such as politics, science and entertainment – who have and continues to create opportunities for all and are often lesser-known figures from history who deserving recognition for their contributions to society.
This month, we wanted to celebrate our LOCAL women changemakers and trailblazers. We've asked the community to share their stories of women leaders who are helping shape the South Shore in their industries and/or the community.
Julie Regan
Julie's perpetually joyful spirit has brought together countless partners from around the world, bringing funding and an energetic call for collaboration to Lake Tahoe. She tirelessly champions for her staff and for her community, and is an inspiration to somehow squeezing it all in. She works a more than full-time job, is completing her PhD at UNR, serves on numerous local boards, and somehow still manages to maintain relationships with friends and family. Perhaps most impressive, she always takes the higher ground when people criticize her or the TRPA and repeatedly reminds us all to "assume positive intent." She's an incredible mentor and friend to many in our community and Lake Tahoe would not be the same without her.
Xenia Wunderlich
Xenia is a longtime resident of the area and leader in the Tahoe Community. As the VP of Casino Operations and Marketing she oversees hundreds of Team Members who look to her for guidance, direction and support. She has inspired a number of women and men in our industry and within Tahoe to perform at the best both professionally and personally. She is the "rock" of our business providing the foundation and support for our team for over 15 years.
Laura Lindley
Her YOLO attitude and authenticity is evident from the moment you meet her. Lauren is more than a photographer, she is a force in our community who rarely gets recognized for the things she does. From free photo booths for events to baking cookies for the Boys and Girl's club, she quietly shares herself with others. She's always looking for new ways to be involved and support the causes she believes in.
Valerie Rudd
Valerie has served on the Board of the Boys & Girls Club of Lake Tahoe for over 30 years. Valerie and her husband Jerry can be seen at every Club event, working tirelessly to support the Club and our members. Valerie was also a major donor to the Building Campaign. Valerie is also a volunteer for the local Swimming Club, officiating at swim meets for over 20 years. In addition, Valerie knits Caps for Kids every year. Now retired, Valerie worked for the El Dorado County Health Department for 30 years as a Nurse/Manager and was dedicated to looking after the health of our community. Valerie is typical of the many unsung heroes who are the backbone of our community and quietly lead from outside of the limelight. However, we think she deserves the spotlight due to the incredible impact she has had in her decades of service to our community.
Kathy Havlick
When I opened Black Bear Lodge, I had little hospitality experience. Katy's expertise not only helped the original lodge grow, it allowed us to expand with the acquisition of Deerfield Lodge. We are now able to offer an authentic Tahoe experience to even more guests.
Andrea Drew
Founder of 'Women in Leadership', Andrea has been instrumental in recognizing the value of our local women leaders, championing their worth, and providing recognition and professional development to further nurture their abilities. She did this all while managing her own business and a family of 3 children at elementary school. Andrea has raised the profile of local women leaders and provided a platform for support, connection and growth. She also is a mom of 3, and is a full time CPA for her own company.
Dr. Jamie Orr
It is hard to know where to start with Jamie as her impact is so incredible and wide ranging. From starting the first Tahoe co-working space, to sitting on the LTCC Foundation, the Tahoe Women's Community Fund, and being a major donor to the Boys & Girls Club building campaign – pretty much anything awesome in our community has been touched by Jamie. All while she wrangles two daughters, volunteering to teach coding camps, being on the Chamber Board, and providing her skills and expertise to other entrepreneurs.
Melinda Choy
Her business, Elevate Wellness Center, has offered me and so many I know great healing. I would not be where I am today without the practitioners at Elevate Wellness Center.
Wendy David
Decades of service to our community. Founder of Tahoe Parent Nursery School, founder of Tahoe Magic, joint-founder of the Tahoe Women's Community Fund, LTUSD Board Member, City Council Member, Board of Tahoe Coalition for the Homeless, Board member of El Dorado Community Foundation, Chair of Barton Health, supporter of many non-profits – both through volunteering and donations. CASA volunteer, and longtime Soroptimist. Wendy is an inspiration to so many in our community and has personal many a positive impact to endless families. She truly one of the hardest working people in Tahoe despite rarely being paid for her work! She is one in a million and our community is SO much better for having Wendy as part of it.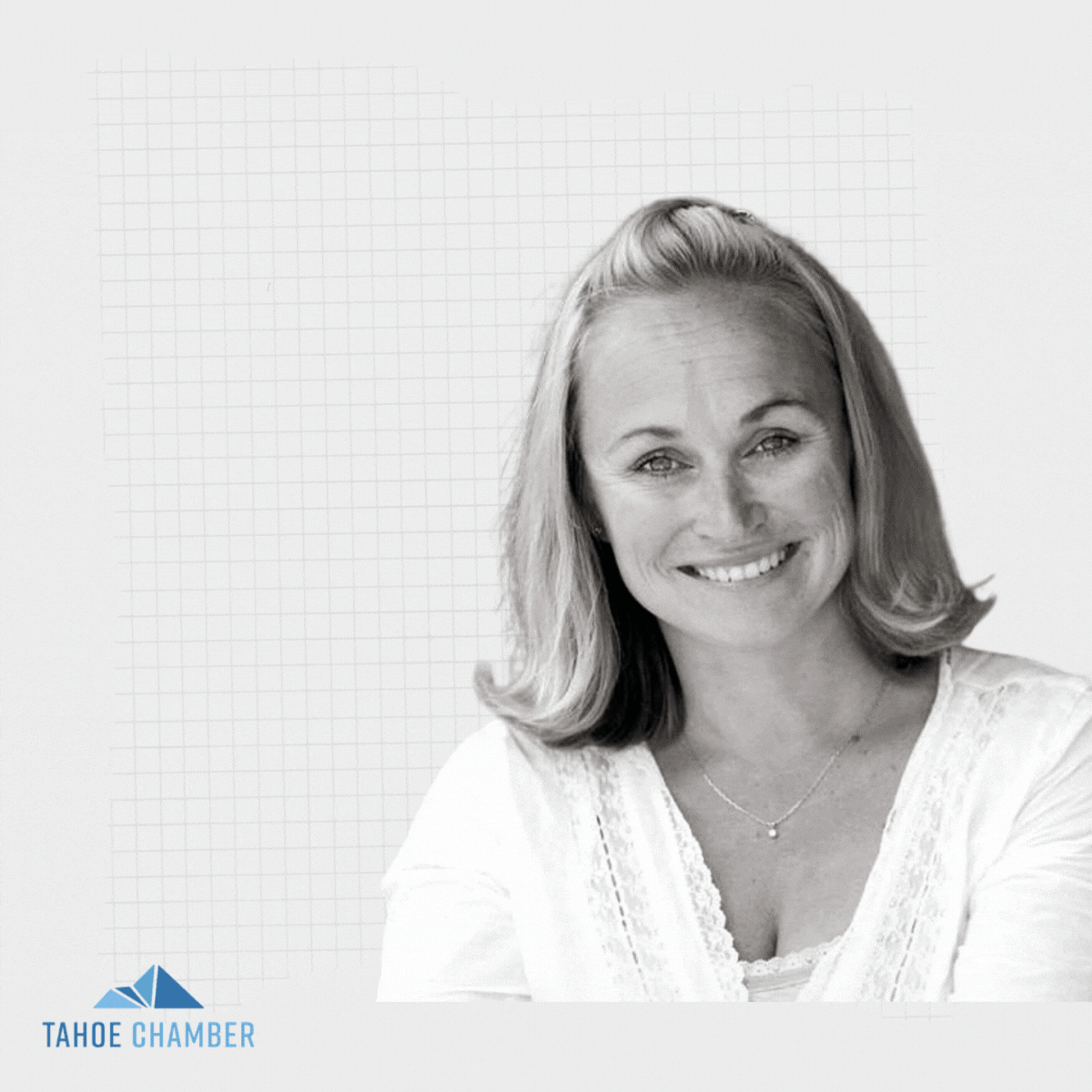 Kathy Haven
Kathy is a dynamo who makes such a positive impact through her work and volunteering. Kathy's determination helped establish the two-way immersion program at Bijou, one of the jewels in our community schools. She also founded the Tahoe Women's Community Fund that gives over $100,000 each year to local non-profits. Kathy works tirelessly to support the local non-profit community, and to raise awareness for educational opportunities for local youth. Personally she has raised thousands for local educational programs; even running a school for local students out of her garage during the pandemic!
Alison Sperry
She is a natural born leader and has selflessly helped many young women grow and find their potential, within the hotel and restaurant industry.
Chelcee Thomas
She has pioneered LVF's One Conversation campaign and is making incredibly progressive improvements to Live Violence Free and all of their service offerings.
Michon Bolanos O'Connor
Michon serves as the Administrative Officer of the California Conservation Corps, Tahoe Center.  In this role, Michon oversees, supports and manages programs for over 80 young adults and 30 staff members of our community.  Our facility supports many local events and organizations including CAL FIRE, CHP, Cub Scouts, Meyers Advisory Council, Tahoe Paradise Park among many others.  Michon is active in her community and a volunteer with the Cub Scouts.  She serves as an example for our young adults, particularly our women, in serving in a leadership role at a state agency and in the natural resource industry, where examples of women in leadership positions is not always visible.
Robin Bender
As a new mom and business owner, when the pandemic hit and shutdown our business I was overwhelmed to say the least. Robin always offered me a hug, understanding ear and warm latte. All those things made a huge impact on me during the spring of 2020.
Share This