Join Tahoe Chamber on Thursday, October 26 at the Tahoe Blue Event Center!
5:00 pm – 8:00 pm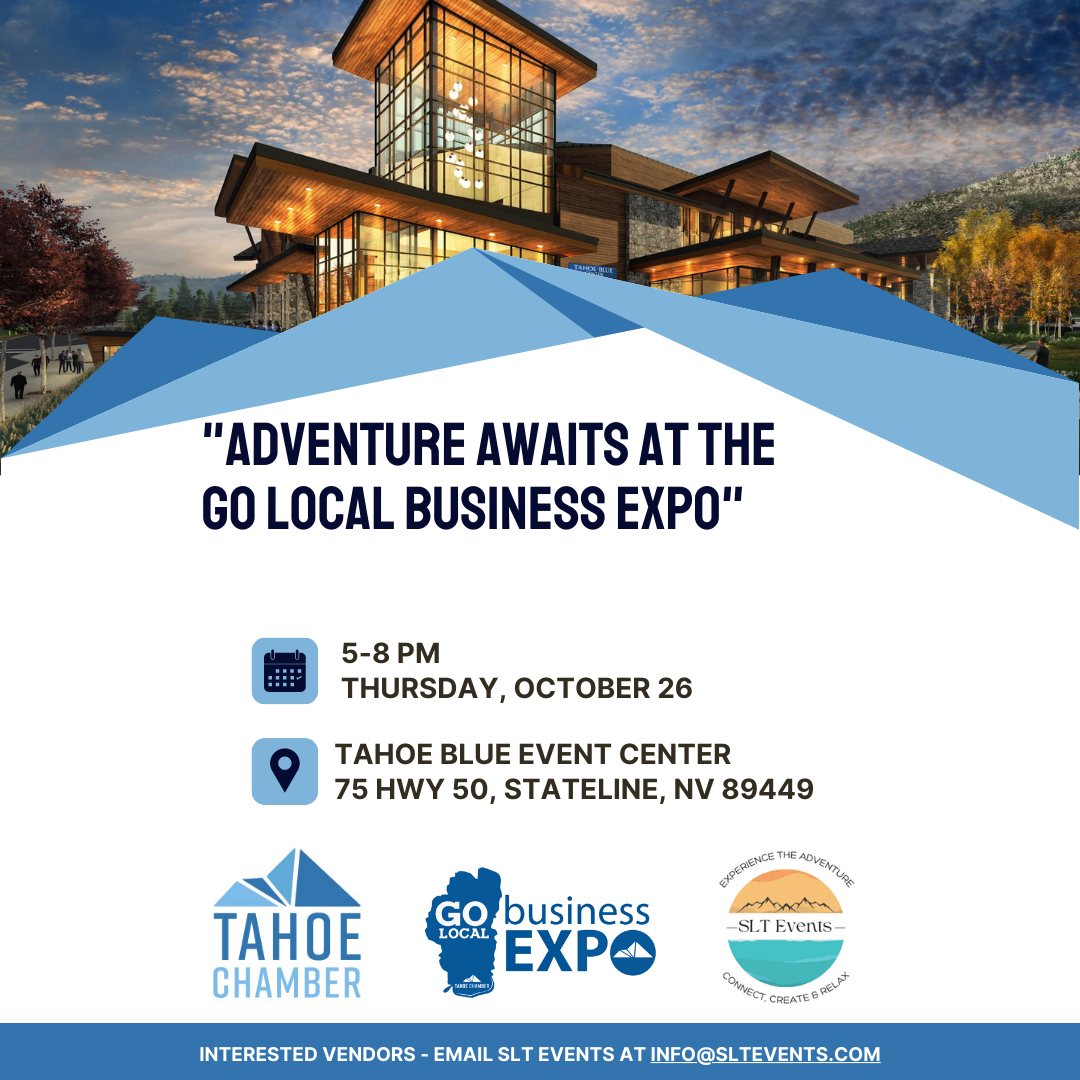 The Go Local Business Expo anticipates to attract up to 700 guests and is an amazing opportunity to showcase your establishment to those attending.
Participating vendors will be highlighted through various promotions leading up to the Expo through the Tahoe Chamber social media and marketing outlets. All vendors are encouraged to make their vendor table unique and fun to engage with guests to introduce and show off their businesses.